Hey guys! I can't believe I would be sharing my first blogworthy ootd post of 2013! Plus, not only about this outfit but my first international blogger meet-up! So many firsts this year :)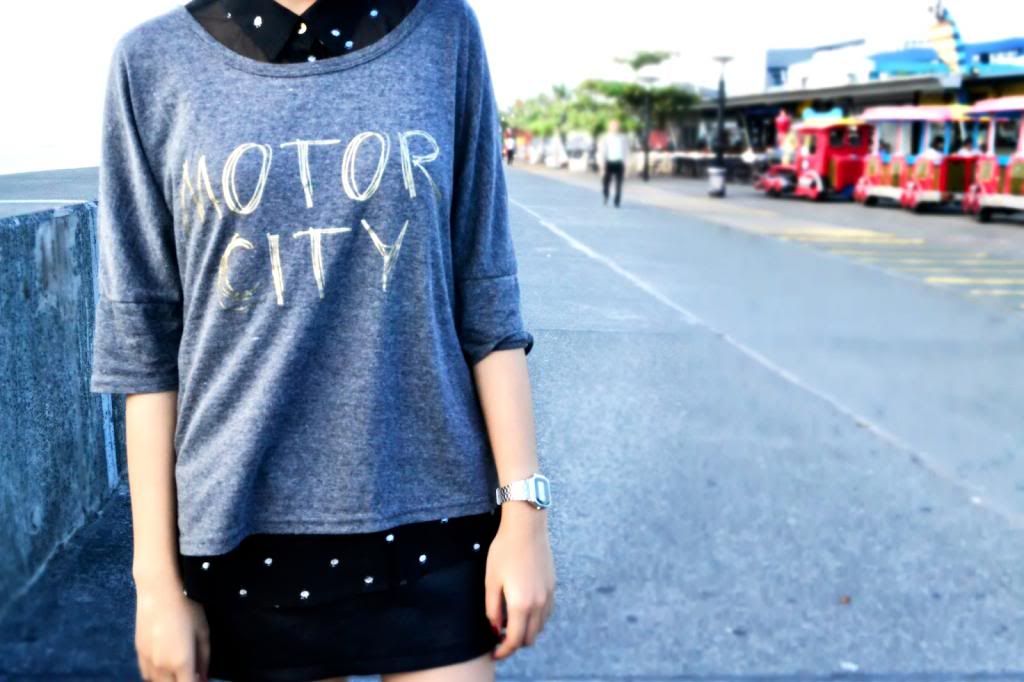 As cliche as it may sound, this a last-minute outfit. Here's why: the day of our meet-up is also an exam day for me. Though technically I've been kind of planning this ensemble at the back of my mind, I'm still kinda surprised it turned out well and better than what I would have imagined. The weather gods may have been very good recently to let me sort of experiment with my layering skills.
My style apparently has shifted to these; basic, classic, texture, black, gray, white, red, metal, simple, chic and fun. I guess, this outfit sums up my current invisible mood board.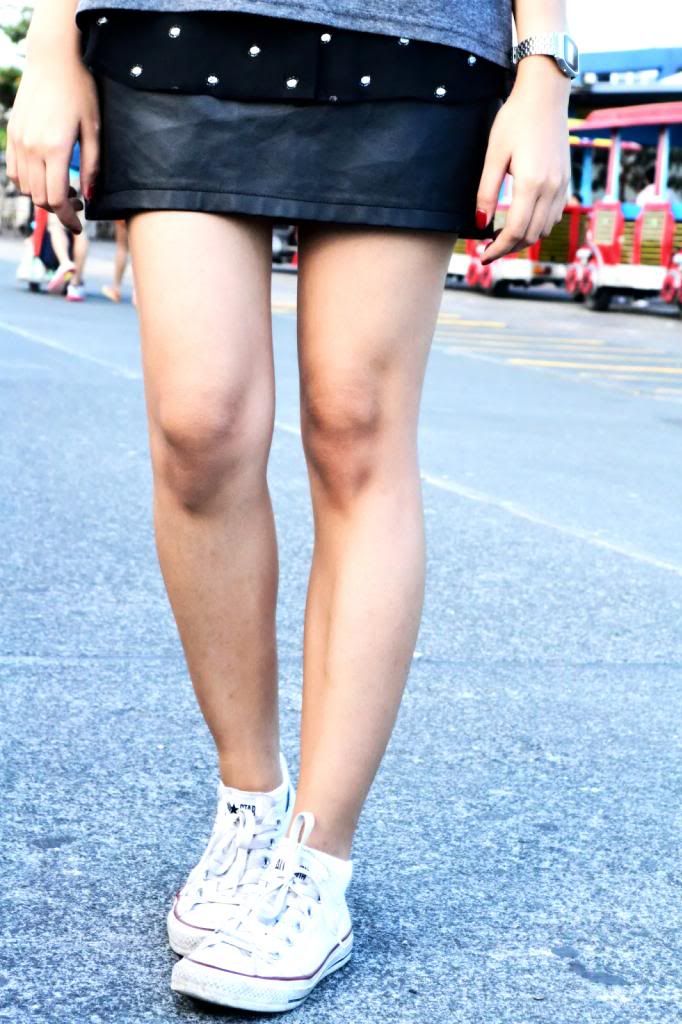 So here's the deets. Last Monday, I met up with Linda; the amazing girl who writes Trendy Teal. She spent the holidays here in the Philippines with her Mom. The moment I found out, I was so excited to set a meetup with her. Maybe it was this similarity that we're both Filipina (well technically, she's half) I'm always interested on her blog and fond of how she writes on it like it's her diary (it really is!).


Wanna know what happened? The moment I saw her, I found myself shocked/surprised standing awkwardly in front of her and seemed not to remember a single word I planned to say. Haha. It was a mix of joy, excitement and a lot of nerves.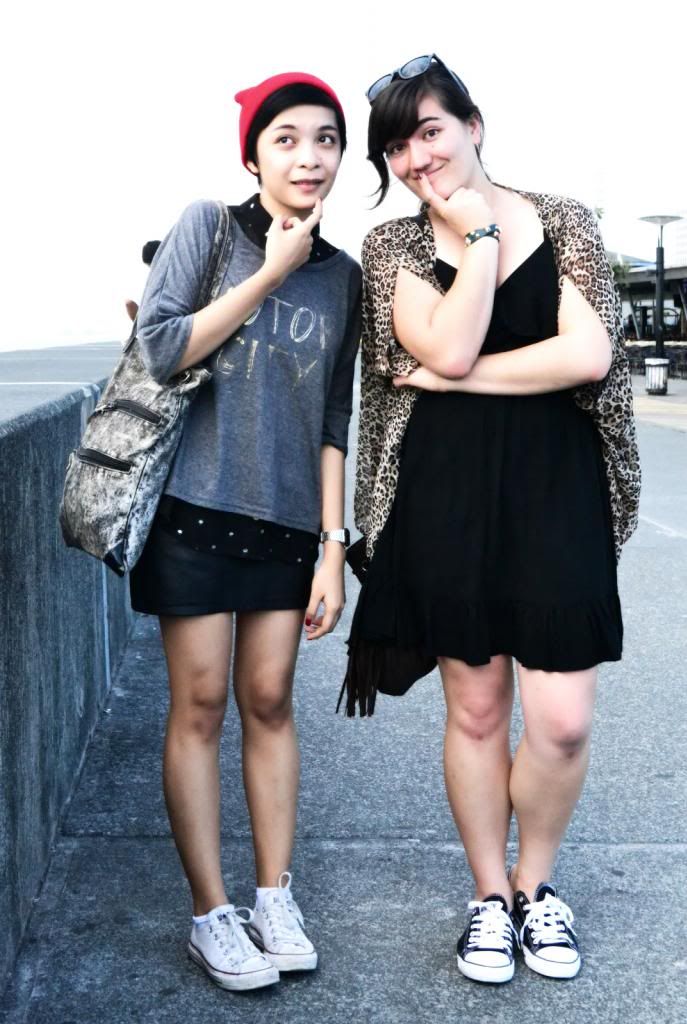 It was after a quick stroll around the mall when we decided to go outside and take photos. I realized after this, my nervousness eventually faded and my thumping heart started to beat normally.


And then, we started talking and talking, with a lot of walking, which lasted for like hours (literally). Our conversation covered a list of topics with no specific theme at all. One moment, we were talking about school, being independent and blogging, of course. Suddenly, we were like discussing the education system here in the Philippines.(how random it was, haha)


It was truly unforgettable and absolutely an experience for me. One of the pros of the world wide web. I guess. Meeting wonderful people. Building friendship.
All thanks to Linda for these wonderful photos!
czarina♥