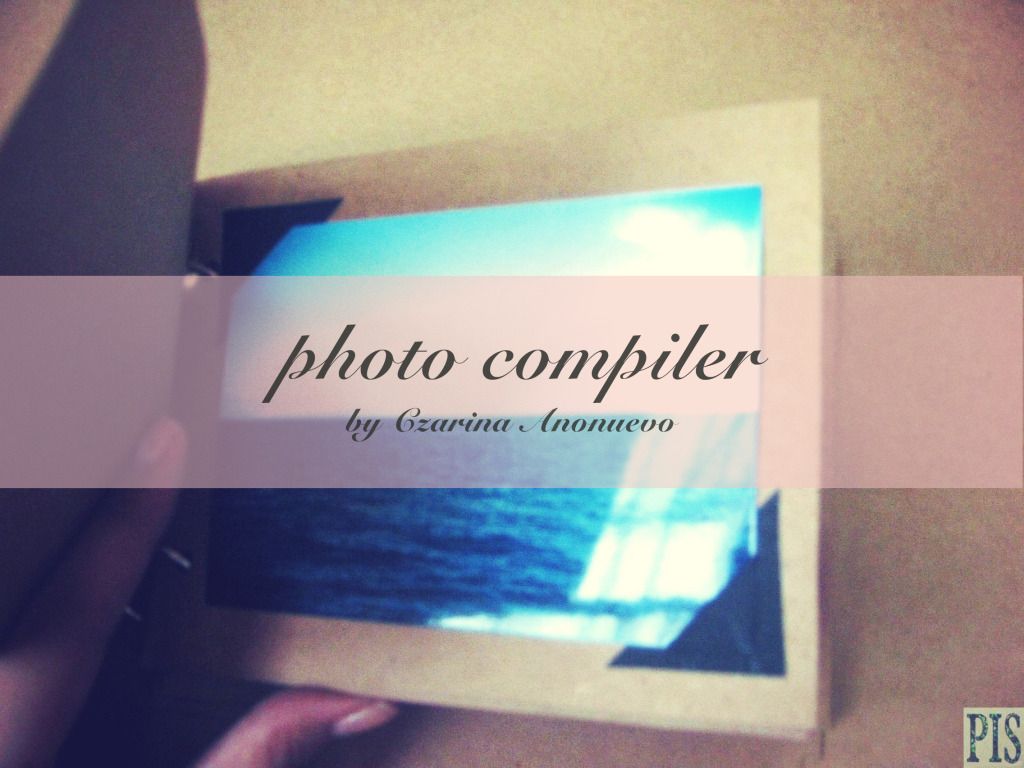 After taking a considerable number of photos from these past few days, I safely say I gained a lot of knowledge and experience. However, it's absolutely not enough to consider or even to think myself as a 'pro' in this field. Well, I'm definitely not. I believe learning is a continuous process and I still have to learn more to be better than my previous version. So what better way to documents this 'learning process' is to make a photo compiler! Yeah, now I truly believe printing your own photos leaves a kind of pleasure and satisfaction. Seeing them real on photo paper evidently marks a smile on my face! Life is good :)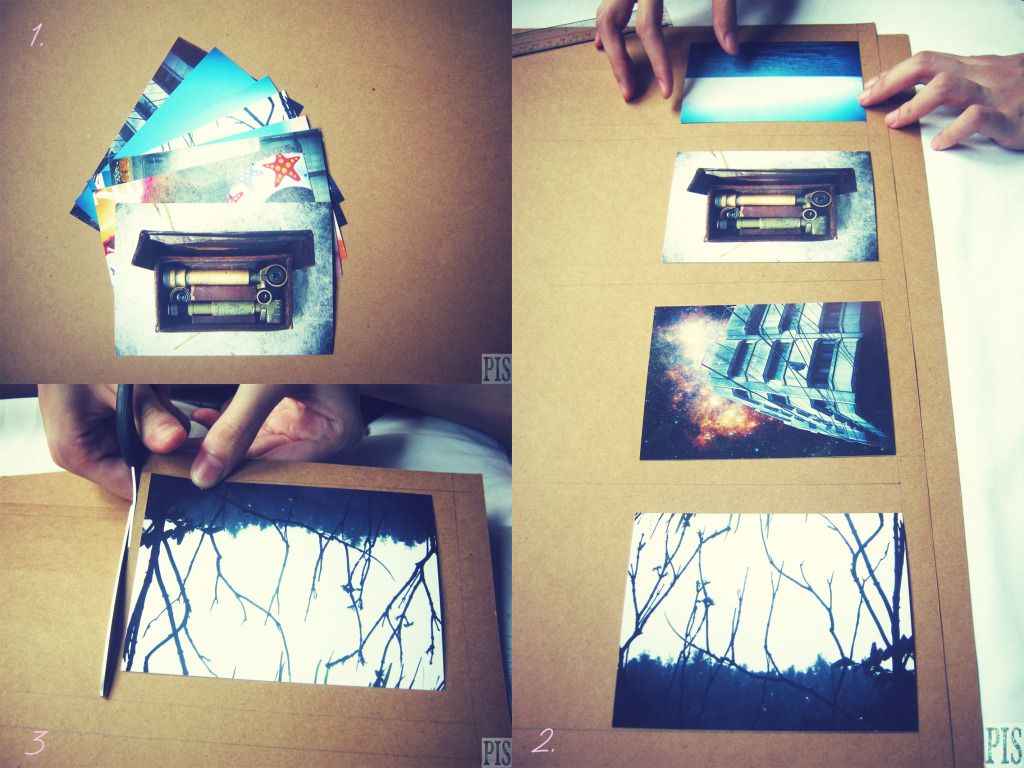 1. Obviously to this, you need a handful of photos. It's better to have ones that you actually took.
2. In my case, Bianca and I used a large size brown paper. It isn't as soft as a regular bond paper but not as hard as cardboard. We laid the photos flat and determine the page dimensions we preferred.
3. Then we started cutting using a pair of scissors.
4. Once we already had a sample page, we used it then as a patterns to cut more identical pages.
5. We finished about fifteen photo pages. (We're planning to add more as summer progresses!)
6. We wanted the photos to be not fully pasted so that one can easily remove it from the compiler.
7. We created a sort of isosceles-triangle-with-slit-parallel-with-the-longest-side and made several ones.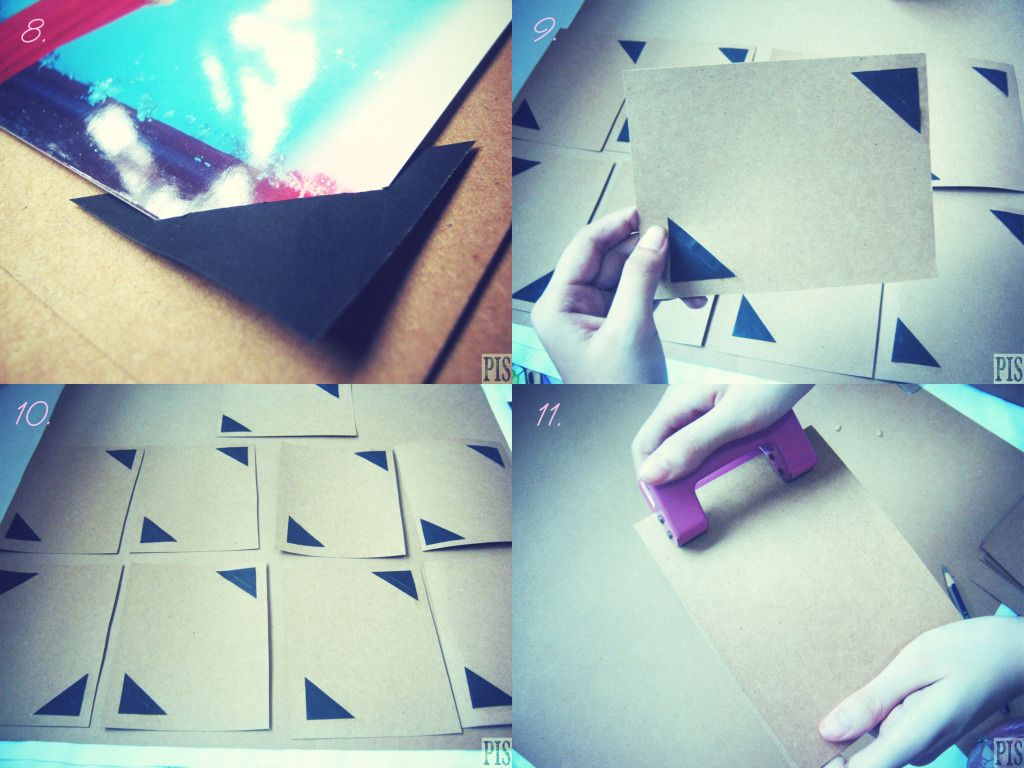 8. One photo consists of two triangles placed on the opposite corners.
9. When applying glue on the triangle, make sure to keep the pasting material from the center part. In other words, just put glue roughly on the edges, specifically on the three sides of the triangle.
10. Use a sample photo to be exact on the placement of the triangles. Do the same for the remaining pages / photos.
11. Gather them all and punch holes on the left side/ whichever side you prefer to.
12. We use binding rings to obviously bind all the pages.
13. Make it more personalized by infusing some creative juices like pasting stickers, drawing figures and stuff like that. It depends on you!
14. The photo compiler is still under construction. But soon, I'll post the final outcome!

ps: a huge thanks to Ms. Bianca dela Cruz for helping me and contributing some/all the materials we used. Haha!

czarina♥