Hello everyone! After long hours of enrolling at the university, I'm almost done! This is the reason why I'm kind of busy nowadays. #schooldays However, I'm not letting this hiatus affect the content flow of my blog! I love my readers, in other words! So I'm really enjoying and having a great time creating DIY projects for
Paint It Stripes
. Now, the pattern of posting here kinda goes; DIY-outfit-DIY-outfit-DIY-and so on.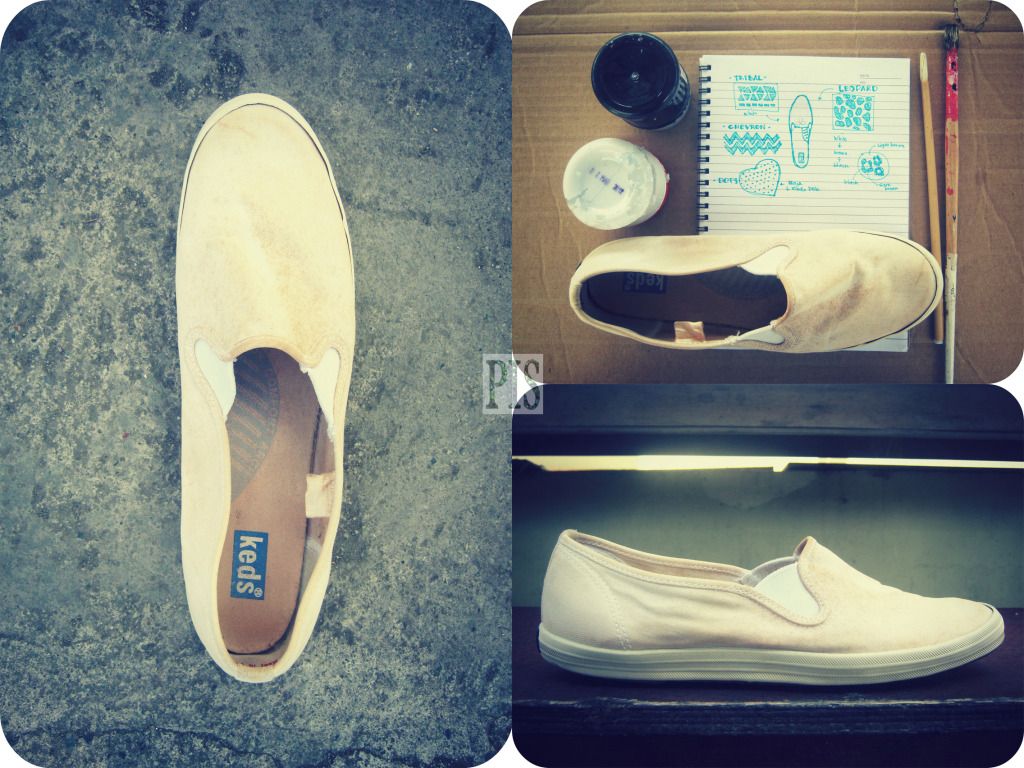 For this project, my aunt's cousin asked me to paint her old and sort of worn out pair of Keds. It's not my first time doing this since I already painted her other Keds pair red (from white too). Though this time, I want to inject a little difference from the usual plain color. I also think this shoe transformation would be a good feature for the blog. So I begin.
The materials for this were very easy to find and pretty much cheap. I used textile paint black and white and some old paint brushes. Before doing anything else on the shoes, I surely washed it!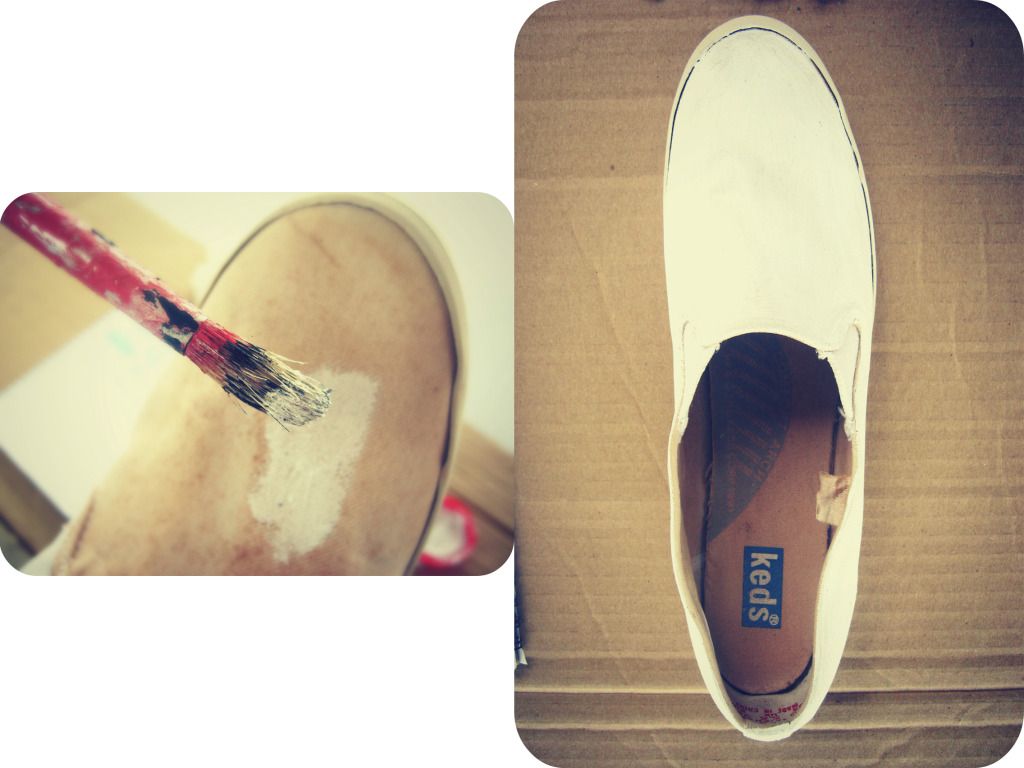 I initially painted white as the base color. I don't know if this was really required but I thought it was sort of important. After applying the base coat, I let it sit for twenty to thirty minutes. (The paint that I used dries quickly)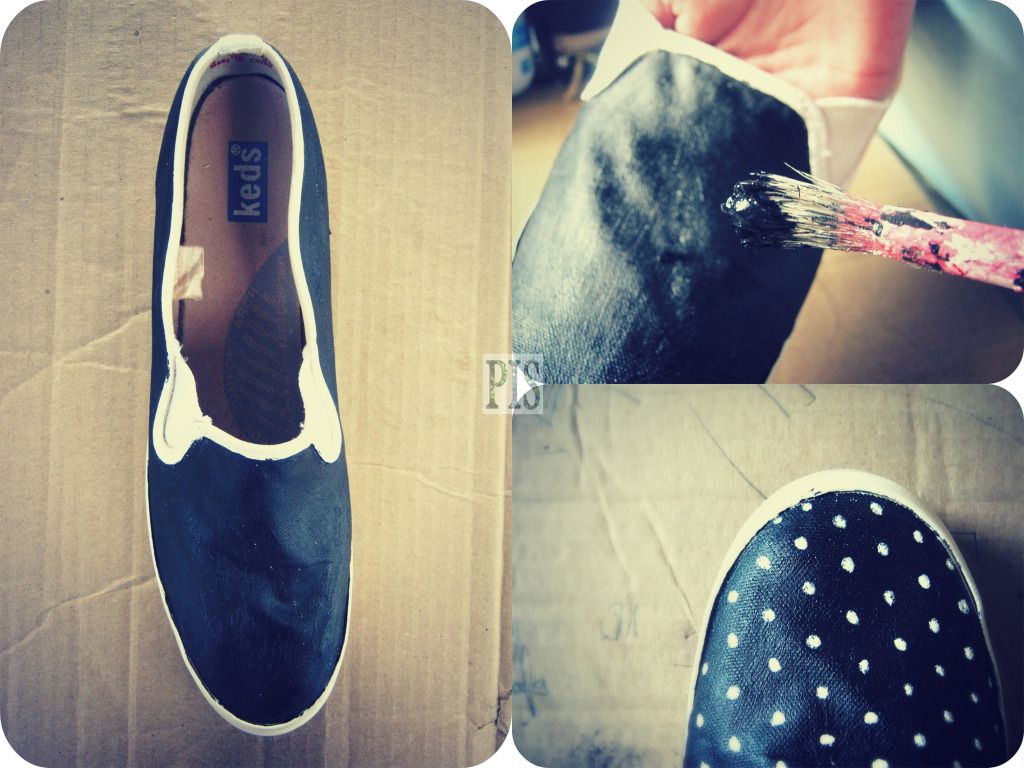 Then, I repainted the shoes with the black paint. I did two coats just to make sure I didn't leave any white spots or thin areas of black. I let it dry again. After a while, I started making small dots using the tip of my other paint brush (I used Chinese paint brush).
Finally, I photographed the result!!!
czarina♥